Scholarships for Land Surveying Education
Interested in becoming a land surveyor? Below are some of the scholarships available for Ohio students

PLSO Scholarships
The PLSO offers annual state-level scholarships to honor and promote students seeking careers in surveying who will support and represent Ohio and PLSO surveying standards of the future.
Eligibility criteria include:
Candidates must be enrolled in a surveying degree program at a state, ABET, or other accredited college or university in Ohio.
Candidates must be preparing for their final year of a two-year associate of applied science surveying program, their junior or senior year of a four-year bachelor of science surveying program, or their junior or senior year of a bachelor of science in civil engineering with a declared minor in surveying.
Candidates must have a minimum 2.5 grade point average.
The PLSO's scholarships are administered by the Columbus Foundation, and students can apply online at The Columbus Foundation. Recommendation letters and transcripts can be uploaded to the Columbus Foundation's website. The deadline for application is May 1, 2023.
Chapter Scholarships Available


Cleveland Chapter
The Cleveland Chapter's application deadline is March 1. For more information, CLICK HERE.
Miami Valley Chapter
Miami Valley's scholarship will be awarded by Aug. 10 annually. Contact Joshua Mihelcic, P.E., P.S. (937-802-3280 or jmihelcic@fishbeck.com) or Cody Schneider, P.S. (937- 531-1633
or cody.schneider@woolpert.com) for more information on the Miami Valley scholarship. For the rules and qualifications of the Miami Valley Chapter scholarship, Miami Valley Chapter Scholarship .
Tri-State Surveyor's Advisory Board
The Tri-State Surveyor's Advisory Board, which includes the PLSO Cincinnati and Southwest Chapters, offers a scholarship to potential and current students enrolled at Cincinnati State Technical and Community College or Northern Kentucky University majoring in surveying. For more information, CLICK HERE.
Other Scholarships Available


The Thomas Michael Besch, Chief Warrant Officer (CW4), USA Retired "Armed Services Personnel Endowed Scholarship in Surveying, Mapping, and Geographic Information Systems"
A scholarship fund for military veterans has been established in honor of T. Michael Besch. Veterans who enroll in the Surveying, Mapping and GIS program will be eligible to apply for the scholarship. The award, honoring Besch's commitment to the Surveying profession and his long standing military career, was unveiled at the Western Reserve Chapter's annual dinner on Saturday, January 23, 2016.
Click here to read more about the scholarship and how you can contribute!
Gaydar Establishes Scholarship in Wife's Memory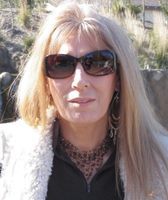 Jack Gaydar, PLSO and Western Reserve Chapter member since 2000, recently created the Debora Lee Wootton Memorial Scholarship in Surveying and Mapping and women and minority students at The University of Akron – the only Ohio university that offers a bachelor's degree in land surveying. The scholarship is in memory of his late wife, who was a Cherokee Indian, and business partner in Iron Pin Surveying and Engineering in Medina, Ohio. The purpose of the scholarship is to address the following.
Baby boomers are retiring, and land surveying jobs are not getting refilled at a rate to ensure sustainability.
High school students have a lack of knowledge about the profession of land surveying.
The ranks of females and minorities are very low or close to nil and not proportionally represented in the surveying field.
The scholarship provides an in-need, qualified female or minority student with an opportunity that they might not have to get a world-class education at one of the top universities in Ohio. Gaydar, also an adjunct lecturer in surveying and mapping at The University of Akron, Summit Technical College, has committed his $10,000 annual salary from The University of Akron, and the Operator Training Committee of Ohio has made a one-time donation of $1,860.
"I would like to encourage female and minority land surveyors, and local surveying and engineering firms to make a donation of any size," Gaydar said. "Remember the education and training we received made us the surveyors we are today. It is time to pass the torch."
Tax-deductible gifts can be sent to Ms. Carin Luli, Director of Development, Department of Development, The University of Akron, Akron, Ohio 44325-2603. Make checks payable to "Debora Lee Wootton Scholarship". Luli can be reached at (330) 972-7441 or cluli@uakron.edu.

National Scholarships from NSPS
The National Society of Professional Surveyors/American Congress on Surveying and Mapping also offers scholarships. Click here for more information.